Deliver the right data for innovation
Tableau Data Management helps deliver trusted, self-service analytics by scaling data automation and operationalization throughout the entire data and analytics lifecycle. Enrich the platform's governance and security features while bringing together the power of data preparation and cataloging to make it easier to discover, understand, connect, and trust your data.
---
---
Get Tableau Data Management
Contact Sales for Enterprise pricing and more information for how to add Tableau Data Management to your deployment.
Contact Sales for Pricing
Tableau Data Management capabilities
---
---
Simplify data connectivity
With virtual connections, you can create and share a central access point to your data source rather than connecting each workbook independently. This allows you to curate relevant tables for analysis while simplifying management and consolidating extracts and queries, reducing load on your data warehouse and Tableau environment.
---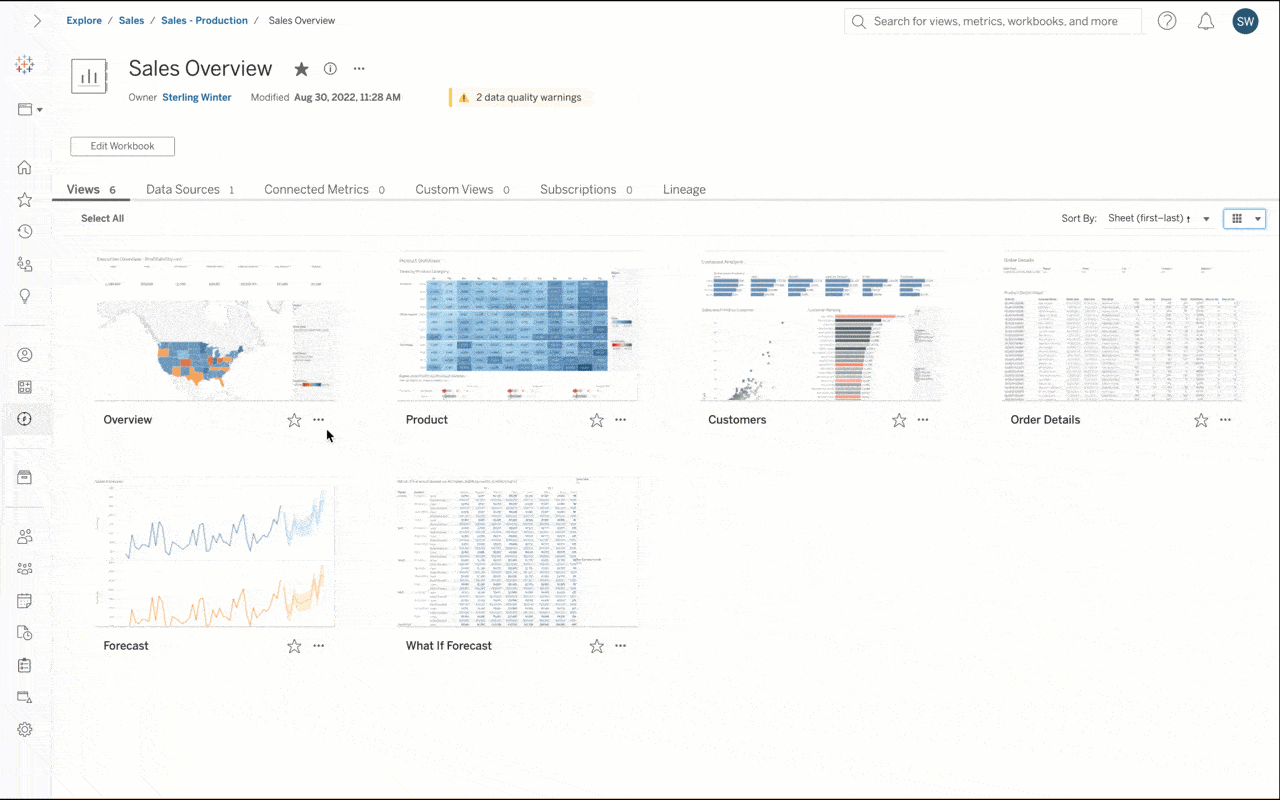 ---
With Tableau and Prep Conductor, we're putting the whole ETL process into the analysts' hands. It's made us completely rethink how we design our data architecture—moving away from a warehouse strategy and more toward ad hoc, where the analysts can manipulate and prepare the data in more agile ways that respond to business needs more quickly and effectively.
Better together: Tableau Catalog + enterprise data catalogs
Maximize your enterprise data catalog investment by exposing critical metadata such as certifications, warnings, and definitions directly in the analytics experience. Tableau Data Management works with enterprise catalogs to surface metadata within Tableau, helping your end users trust and understand the data they consume. When strong governance is paired with Tableau's ease of use, you can quickly scale the value of trusted data across your enterprise. You can integrate Tableau Catalog with an enterprise data catalog via our APIs or prebuilt solutions from leaders in the space like Collibra and Alation.
Watch Now